What is FPX?
FPX is a secure and reliable online payment gateway that enables you to pay for your online purchases hassle free and in real-time.
You can make payments using HSBC/HSBC Amanah Current, Savings or Credit Card/-i account.
Benefits
Anytime, anywhere

Pay for your online purchases at your convenience via online banking.

Safe and reliable

Your payment is fully secured and your information safeguarded.

Cost saving

Minimal or no cost as most of FPX participating merchants absorb the transaction fees. It saves your money by not having to make a trip to payment outlets.

A variety of merchants

The numbers of FPX participating merchants are increasing by the day.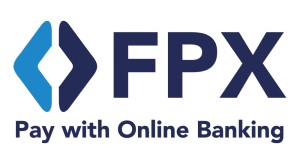 Step 1:
Shop on your favourite online merchandise by selecting 'online banking' or search for FPX logo when checkout. Then, select HSBC as your preferred bank option.
Step 2:
Logon and select an account you wish to make a transfer from
Step 3:
Review your details and enter the security code
For transaction RM10,000 and below, you will need to follow the steps to get the re-authentication code in order to generate the security code.

For transaction above RM10,000, you will need to follow the steps to get the transaction verification code in order to generate the security code.

Now you are all done! It will show you that you have successfully made the transaction. Start using FPX to pay your online purchases is just a few taps.
Got a question about FPX?
Related services
JomPAY
You can pay your bills through online banking from your Savings, Current or Credit Card accounts.

Security Device
Safeguard your online banking with a touch of a button using our latest technology, your HSBC Security Device.

Online banking demos
Whether it's logging onto the system or paying a bill, learn how to navigate online banking using our tutorials.