Important Risk Warning
Shariah-compliant unit trusts are investment products and some may involve derivatives. The value of investments, unit prices and income distribution may go down or up, and the investor may not get back the original sum invested. Past performance of a fund should not be taken as indicative of its future performance. In a worst case scenario, the value of fund may worth substantially less than the original amount you have invested (and in an extreme case could be worth nothing).
The investment returns, payment of initial capital and distribution payouts are not guaranteed. Investors and potential investors must not solely rely on the content in this website to make investment decisions. Investors are advised to read carefully and understand the contents of prospectus and consider the general risk factors associated with investing in Shariah-compliant unit trusts in addition to other specific risks uniquely associated with the fund. All the relevant risk factors are set out in the relevant prospectus for the fund.
You are advised to carefully consider your own circumstances, including not only the product risk level of your selected investment, but also your financial situation, investment knowledge and/or experience, investment objective and preferred investment period. Switching of fixed deposits into any unit trust beyond your risk appetite is highly discouraged.
When you subscribe to any Shariah-compliant unit trust with us, the investment amount will be deducted directly from your settlement account(s) with us. Investors and potential investors are reminded not to provide cash for investment purposes to any HSBC Amanah employees. Pre-signed forms are also strictly prohibited.
Before you make any investment decision, you may wish to engage or speak to your Relationship Manager to understand more about any investment product including the applicable charges, investment objective and return expectation. For first-time investors, you should also be made aware of your cooling-off rights for eligible funds.
Shariah-compliant unit trusts are NOT protected by Perbadanan Insurans Deposit Malaysia ("PIDM").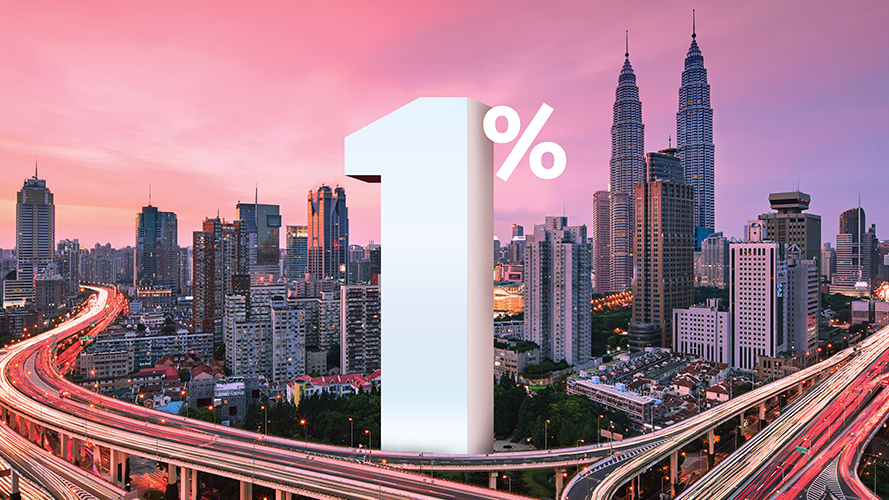 Invest in Unit Trusts with a 1% sales charge
Diversify your wealth with a range of Unit Trust funds and enjoy a sales charge of only 1%. T&Cs apply[@unit-trust-footnote]
HSBC Amanah Online Unit Trust Q3 & Q4 2023 promotion T&Cs apply. Offer runs from 1 Jul 2023 to 29 Dec 2023.
What are Shariah-compliant unit trusts?
Shariah-compliant unit trusts pool the resources of investors into one large fund, which can be spread over a number of different investments and over a wide geographical area. These unit trusts are managed by professional fund managers and have varying levels of risk and return.
Shariah-compliant unit trusts will exclude investments in companies involved in non-Shariah compliant activities, such as products or services related to conventional banking, insurance and financial services, gambling, alcoholic beverages and non-halal food products.
A Shariah-compliant unit trust fund must follow a variety of rules, including investing only in Shariah-compliant companies, appointing a Shariah board, carrying out an annual Shariah audit and purifying certain types of income prohibited by Shariah law, such as interest, by donating them to charity.
Whether you are making your first investment, or adding an investment to your portfolio, at HSBC you can choose from a range of funds to match your attitude to risk and investment goals.
Why invest in Shariah-compliant unit trusts?
Diversifying risk

Your investment is spread across a diverse portfolio.

Professional management

Fund managers whose expertise is working for you can help you manage your investments.

Access to Shariah-compliant companies worldwide

Your money can be invested in financial markets globally.

Invest at your own pace

Begin with a lump sum investment or progressively build your portfolio with monthly contribution.
Why is diversification important?
Minimises the risk of loss

To your overall investment portfolio by reducing potential volatility.

More opportunities for return

Spreads your investments to different asset classes.

Protects against adverse market cycles

Protection from unexpected market crisis like the COVID-19 pandemic.
Check Shariah-compliant unit trust prices and top funds performance
Log on to your HSBC Malaysia Online Banking, select 'Unit Trust Browser' under 'Quick links' to access our full range of Shariah-compliant unit trust funds.
Existing HSBC customers can access our retail Shariah-compliant unit trust funds via EZInvest on our mobile banking app. Download it today.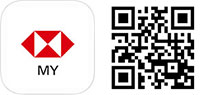 Don't have an HSBC Amanah investment account-i?
How to create an HSBC Amanah Unit Trust Investment Account online
Create your HSBC Amanah Unit Trust Investment Account via Online Banking now for more ease and convenience.
Ways to invest in Shariah-compliant unit trusts
Unit Trusts Browser is a new platform within HSBC that enables investors to transact online. Find our full range of Shariah-compliant unit trusts using keywords or filters and compare them in terms of performance, volatility, holdings, risk rating and other data. Thus, helping you find the right funds for your needs.
EZInvest is a new platform on the HSBC Malaysia Mobile Banking app that allows you to start investing in some of the Shariah-compliant unit trust funds at your fingertips. It enables you with a daily updated view of your portfolio performance, and a quick shortcut to buy more or sell your existing funds.
Access our full range of Shariah-compliant unit trusts with the HSBC Unit Trust Browser
With the HSBC Unit Trust Browser, you can now screen through a wide range of Shariah-compliant unit trust funds across asset classes, geographies and fund houses.
Wide range of Shariah-compliant unit trust funds – It offers a selection of across different asset classes, geographical exposure, risk levels.
Interactive and easy-to-use funds tool – It allows you to access useful fund information and tools to enhance your decision-making process. You will be able to utilise interactive performance charts, fund comparison and filter functions to identify funds that best suit your objective, strategy or risk profile. For the discerning investors, you can also access in-depth fund profiles, risk-return profile and other quantitative analysis provided by Morningstar, a global information provider.
Dynamic and convenient – You can easily buy, sell, switch or set up monthly investment plans, across MYR and other major foreign currencies. Whether you are just starting out, or looking for new opportunities, Unit Trusts Browser offers a full selection of retail and wholesale Shariah-compliant unit trust funds to choose from.
Competitive sales charge – The Unit Trust Browser platform sales charge is priced competitively in the market, making growing wealth accessible and affordable to all.
New to HSBC Amanah?
Apply for an account-i in minutes.
New to investing with us?
Open an investment account-i now to begin.
Already an HSBC Amanah customer?
Log on to buy/sell Shariah-compliant unit trusts right away.
Invest with EZInvest today!
Download or update your HSBC Malaysia Mobile Banking app to get started.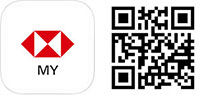 Things you should know
Only individuals registered with Federation of Investment Managers Malaysia (FiMM) as consultants are authorised to promote, market and distribute Shariah-compliant unit trust schemes. To better safeguard your interest during any discussion and investment related to Shariah-compliant unit trust schemes, you are advised to access https://www.fimm.com.my/search. When this link opens in a new window, key in the full name of the Shariah-compliant unit trusts consultant to verify if they are authorised by FiMM.