Enjoy instant cash relief for your temporary needs
Nothing beats being cash-ready in unannounced situations, especially when you're travelling. With Cash Advance on your HSBC Amanah Credit Card-i, your temporary financial needs can be instantly covered anytime and anywhere.

Benefits
Financial Flexibility

Useful for emergencies or when credit card-i payment is not acceptable

Quick Cash

No documents required

Easy Access

Instant cash withdrawal from any ATMs worldwide,24 hours a day

*
How to get Cash Advance* HSBC Amanah Credit Card-i?
Any ATMs worldwide
You can withdraw Cash Advance from HSBC Amanah's or other banks' ATMs using your credit card-i.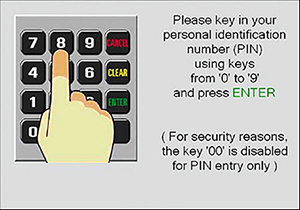 Step 1 : Customer to key in PIN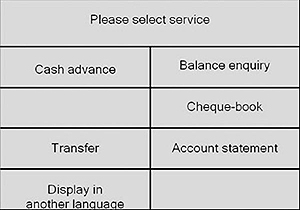 Step 2 : Select 'Cash Advance'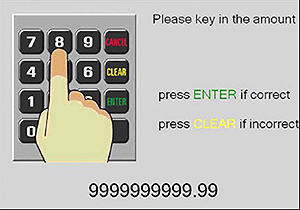 Step 3 : Customer to key in Cash Advance amount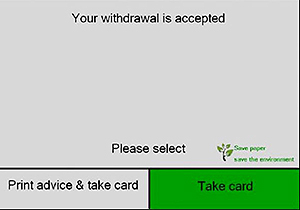 Step 4 : Customer can options to choose 'print advice' slip or not at this confirmation screen

Online transfer
If you have an HSBC Amanah deposit account-i, you can perform money transfer online from your credit card-i account to your Savings or Current account-i, 24 hours a day, 7 days a week*.
Step 1: Log on with username and password.
Step 2: Select 'Other Transfers' and choose 'Make a Transfer'.
Step 3: Select your credit card-i account to transfer the funds from, then select an amount to transfer your funds.
Step 4: Enter the amount you would like to withdraw and click 'Transfer' button.
Other bank branches
Walk into any other banks' branches to obtain cash advance using your HSBC Amanah credit card-i (no PIN required).

Phone
To apply, call 1300 80 2626 (local callers) or +603 8321 5200 (oversea callers). Cash can be immediately transferred to your HSBC Amanah current or savings account-i.

Merchants
Quasi cash transactions are classified as a type of cash advance. Quasi cash can be bought at participating merchants in order to buy foreign currency, cryptocurrency, travellers cheques, money orders, wire transfers, or money transfers.

Things you should know
Issued by HSBC Amanah Malaysia Berhad Company No. 200801006421 (807705-X).
*Cash advances for each transaction of RM1,000 are subject to a cash advance fee of RM50, plus any applicable tax. Transactions are subject to the available cash advance limit or withdrawal limit of RM1,000.In addition to this cash advance fee, cash advances from the HSBC Group's ATMs and Visa/Plus System and MasterCard/Cirrus ATM Networks are subject to handling charges which are determined by HSBC Amanah Bank at its absolute discretion and notified to the Cardholder in such manner as HSBC Amanah Bank deems fit. The cash advance fee and any applicable handling charges shall be debited to the Card Account as at the date of the cash advance. The maximum amount that can be withdrawn from the Card Account by way of Cash Advance will depend on the prevailing limit set by the Bank from time to time. Where the Cash Advance is made via ATM, each Cash Advance will be subjected to the applicable daily withdrawal limit or the withdrawal limit per Cash Advance transaction of the ATM. For more information, please refer to HSBC Amanah Tariff and Charges (PDF).