3 steps to opening a new bank account online with us
Apply

Complete a simple 5-step application form and receive a confirmation email within 10 minutes.
Authenticate

Confirm your identity at our branch service counters or at the

Self-Service Machines

which are available 24/7 at selected branches in Klang Valley. Please bring your MyKad along for authentication purpose.
Activate

Your debit card-i will be sent by post or you may request it at any HSBC/HSBC Amanah branch. Then, activate your debit card-i and register for online banking to enjoy banking on the go.
To get started, let's find the right accounts for you
Tips to complete your online application form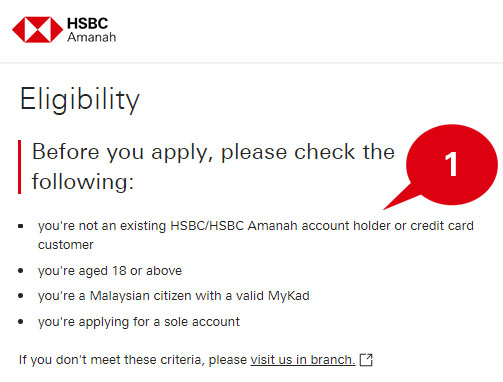 1. You must not have any existing banking relationships with HSBC/HSBC Amanah to be eligible for online account opening.
If you are an existing HSBC/HSBC Amanah customer, please visit your nearest branch to assist you with account opening.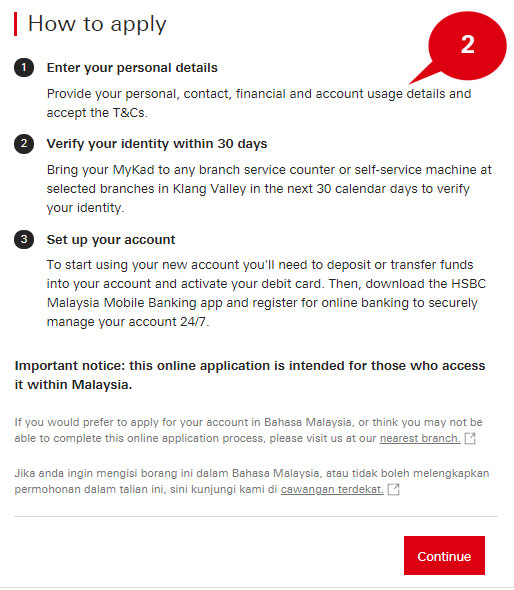 2. 3 simple steps to complete the paperless online application.
Please have the following personal details ready so that you can complete the form in minutes:
MyKad number
Current and previous residential addresses
Employment details such as business address
Tips to completing biometric verification at Self-Service Machines
Self-Service Machines are available in the self-service lobby at branches below:
HSBC Amanah Bangsar
HSBC Amanah Cheras South
HSBC Amanah Kota Damansara
HSBC Amanah Maluri
HSBC Amanah Wangsa Maju
HSBC Kepong
HSBC KL Main
HSBC Klang
HSBC Petaling Jaya
HSBC Subang Jaya
For other locations, you may find your nearest HSBC or HSBC Amanah branch here.
1. Use your MyKad and thumbprint to confirm your identity when the scanner lights up.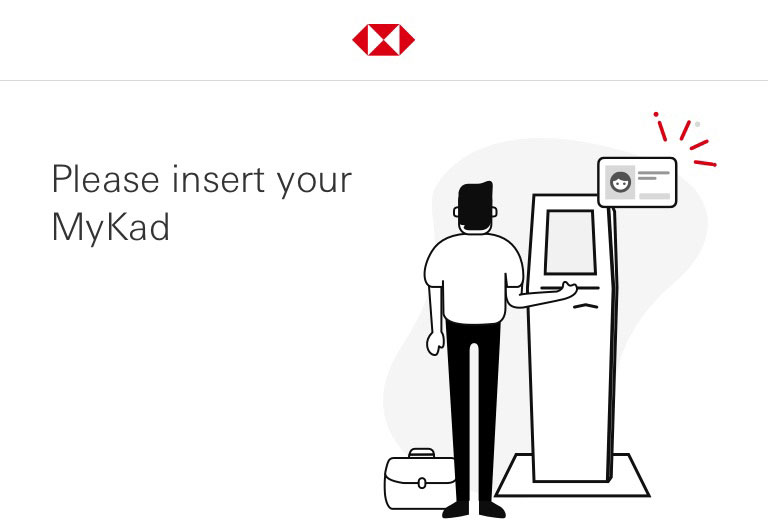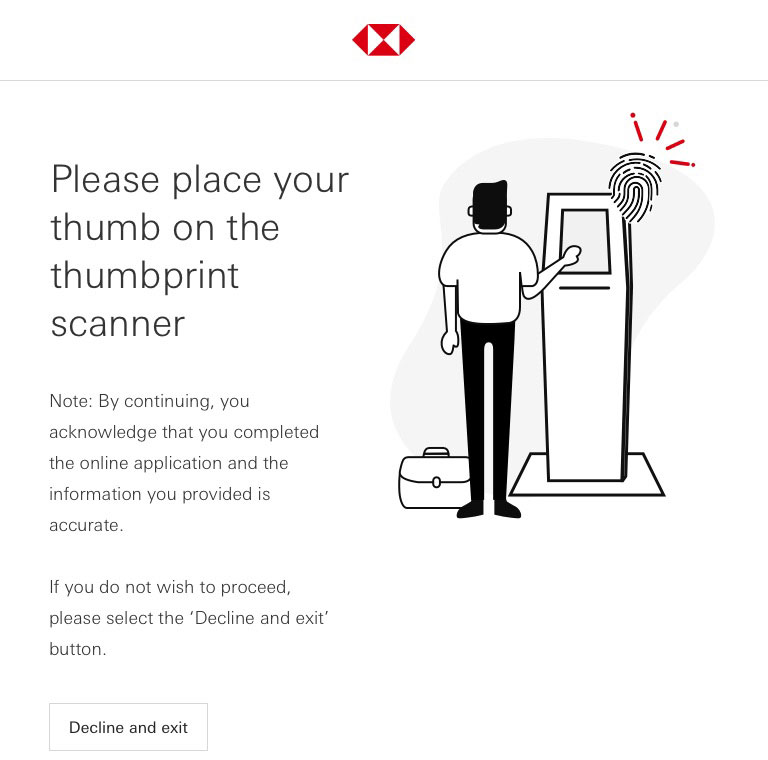 2. Once your identity is verified, your account will be created and your debit card will be sent to you via post within 3-6 days. Do take note of your account number for future reference.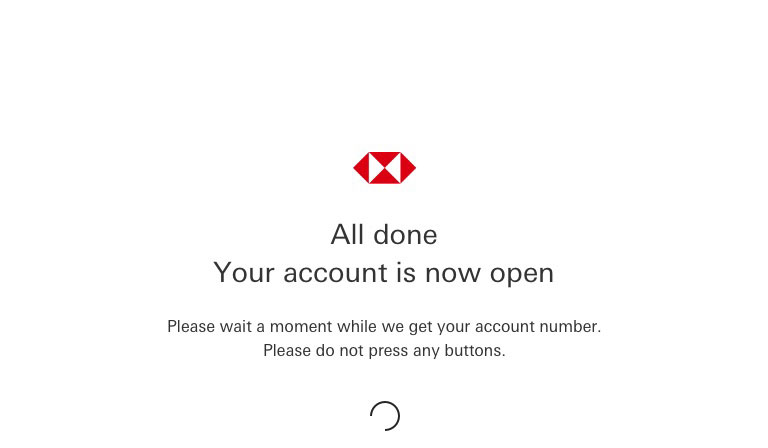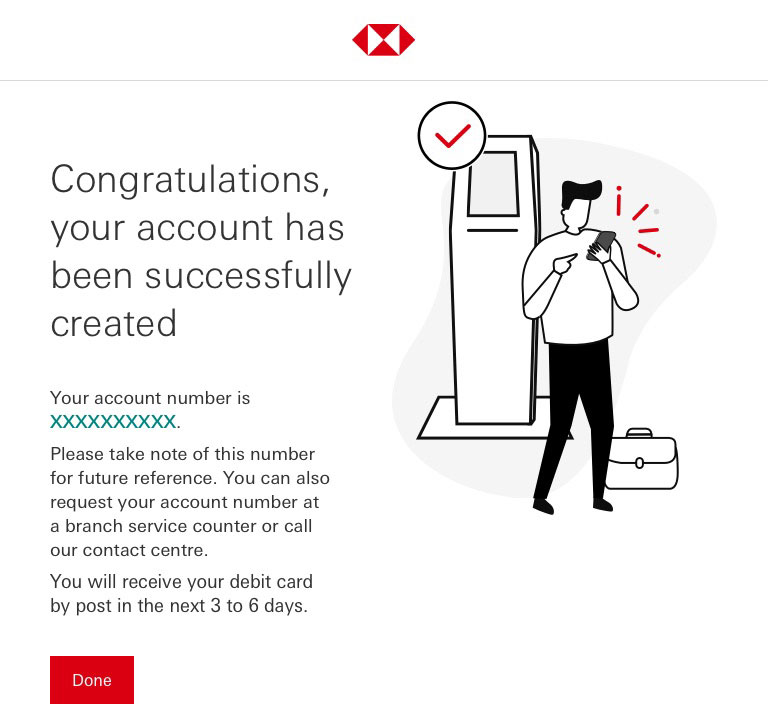 3. Don't forget to retrieve your MyKad after you're done creating your account.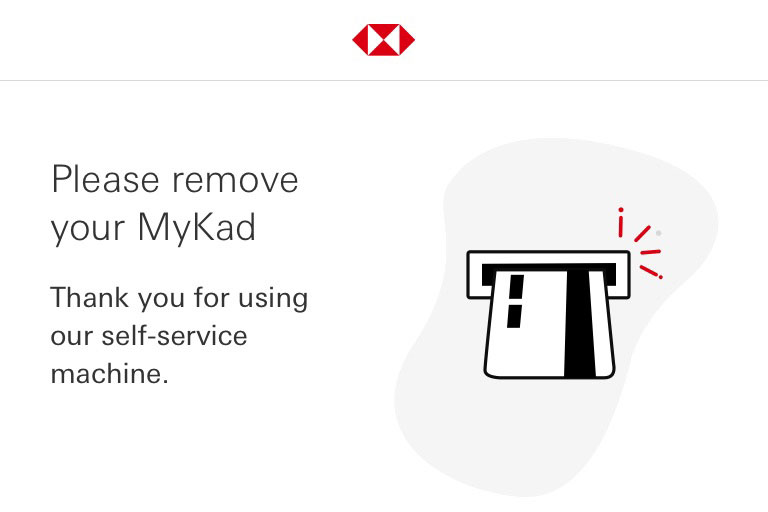 Steps to complete identity verification at Self-Service Machine
Things you should know
Before you apply online, please check the following:
- You're not an existing HSBC customer or HSBC Amanah customer
- You're aged 18 or above
- You're a Malaysian citizen with a valid MyKad
- You're applying for a sole account
- If you don't meet these criteria, please visit us in branch.
Member of Perbadanan Insurans Deposit Malaysia
Protected by Perbadanan Insurans Deposit Malaysia up to RM250,000 for each depositor*
*Click here for more details on PIDM protection.
Frequently asked questions
Important notes:
1For HSBC Amanah Premier or HSBC Amanah Advance customers only. Subject to destination country/region's local regulation and HSBC internal policy requirement. HSBC Amanah Premier and HSBC Amanah Advance customers enjoy zero transfer fees.
2Total Relationship Balance includes any: Deposits in Current Account/-i, Savings Account/-i, Time Deposits, Term Deposits-i, and/ or investments in Unit Trust Funds/ Shariah-compliant Unit Trust funds, Structured Investments/-i, Dual Currency Investments/-i and/or Direct Retail bond, and/or Cash value from Family Takaful/Life Insurance products with Investment-linked and savings components.